Wildlife of Eastern South Africa: Kruger to Coast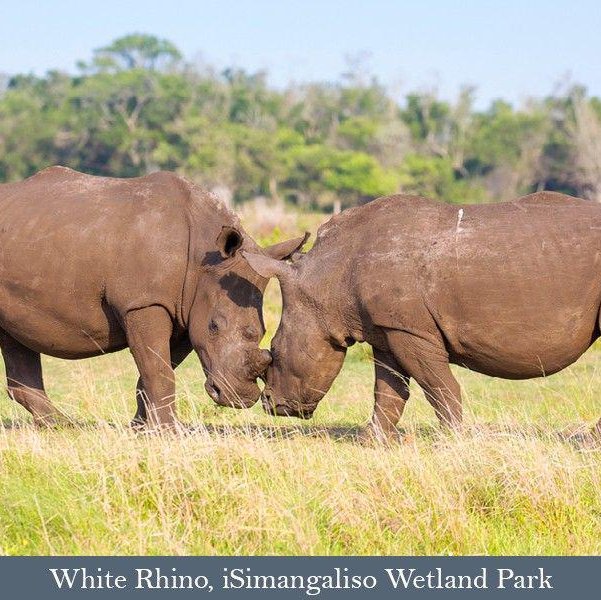 This is another epic Lawson's Safari in South Africa. The focus on this trip is on the wildlife of four major parks and reserves in Eastern South Africa. These are Kruger National Park, Ithala & Hluhluwe-iMfolozi Game Reserves and the iSimangaliso Wetland Park. Moreover, we'll also visit a number of smaller, less well-known reserves. Indeed, the amount and variety of wildlife to be seen on this South Africa safari is staggering! And it will be a great way to experience some of the best that the country has to offer.
Areas covered:
Our Safari in South Africa starts in Johannesburg. From there we visit Dullstroom, a small town in the highlands of the Province. Here we will explore the montane grassland of the Steenkampsberg Range. Our next stop on the tour is the Blyde River Canyon, where the Blyde River cuts a rugged course through the mountains, creating some spectacular scenery. Kruger National Park is next, with four nights in two different camps. Continuing south, we have a night in eSwatini, land of the Swazi people. Our next reserve is Ithala Game Reserve in KwaZulu-Natal. Moving on we visit Hluhluwe-iMfolozi Game Reserve, one of the oldest in Africa. Finally, we have two nights in St Lucia, where we'll explore the iSimangaliso Wetland Park. We'll then end off at the King Shaka Airport near Durban for onward flights.
Accommodation:
The accommodation is of a medium-plus standard. It includes a small inn, a resort, several park rest camps and a guest house. Importantly, all accommodations have en-suite facilities, and are clean and comfortable.
The mammals:
There's an incredible range of species to be seen on this tour! The four main reserves we visit offer plenty of chances for the Big Five. These are Lion, Elephant, Buffalo, Rhino (Black and White) & Leopard. In addition to these flagship species there's a wealth of others to see. Among these are: a wide range of antelope, smaller predators, primates, other oddities such as Hyraxes, and even Humpback Whales. Additionally, there's a range of reptiles, amphibians, butterflies and other insects to be seen. In summary one can expect to see a whole lot of wildlife on this Safari in South Africa! See the species check list on the digital itinerary for the full species list.
The birding:
As a wildlife-orientated safari, animals are the main focus. However, there is also a nice range of colourful, striking birds to be seen. We'll skip the small-brown-jobs, but birds such as Lilac-breasted Roller, White-fronted Bee-eater, African Fish Eagle, Martial Eagle, Kori Bustard, Common Ostrich, Secretarybird, Southern Ground Hornbill, Blue Crane, Gorgeous Bush Shrike and others will certainly be worth looking at.
In conclusion, this Safari in South Africa offers a superb wildlife experience in the eastern parts of the country. Participants will be overwhelmed by the range and diversity of animals to be seen. Wildlife aside, the scenery, landscapes, food and drink will add to it to create a winning safari experience. And one can easily add on a visit to Cape Town or Victoria Falls afterwards.
Gallery
Itinerary
Tour in brief
Group size: maximum of 8 participants; 4 participants per guide / vehicle. 
Areas visited: Dullstroom, Blyde Canyon, Kruger, Maguga Dam (Swaziland), Ithala Game Reserve, Hluhluwe-iMfolozi Game Reserve and St Lucia.
Expected weather conditions: warm to very hot conditions expected, with possible afternoon thunder-storms. Cold fronts can usher in periods of inclement weather, so rain / drizzle is a possibility. Even in summer, participants should be prepared for cool to cold conditions on occasions.
Tour tempo: medium to medium-plus, optional mid-day breaks on non-travelling days (advisable in the hotter areas).
Accommodation standards: medium: lodges, guest houses and National Park's rest-camps.
Mammal viewing: excellent, especially in the Kruger National Park, Ithala and Hluhluwe-iMfolozi.
Top mammals: Meerkat, Samango Monkey, the Big Five (Lion, Leopard, Elephant, Buffalo, Black and White Rhino), Wild Dog, Cheetah, Nyala, Red Bush Squirrel.
Birding in brief: excellent variety, various habitats included, tops for endemics.
Top birds: Southern Bald Ibis, Sentinel Rock-Thrush, Gurney's Sugarbird, Jackal Buzzard, Southern Ground Hornbill, African Scops-Owl, Martial Eagle, Blue Crane, Narina Trogon, Barrow's Korhaan, Four-colored Bush-Shrike, Verreaux's Eagle, Palm-nut Vulture, Rudd's Apalis, Secretarybird.
Add-ons: this tour can be combined with extensions to the Cape or Victoria Falls (year-round).
Rates
2022: ZAR 56 450 per person sharing, ZAR 7 360 single supplement
Price may be subject to change based on factors beyond our control. 
Includes
Accommodation
All breakfasts and dinners
Ground transport
Bottled water in the Lawson's vehicle whilst travelling
Entrance fees
Personalised checklists
Specialist guide fees
Excludes
All airfares and associated airport costs
Travel and medical insurance
Lunches
All drinks
Optional excursions where applicable
Gratuities
Items of a personal nature
Notes:
This itinerary is subject to change due to weather conditions at the time and other factors beyond our control.
Birds and mammals mentioned on this itinerary do not represent all that can be seen. A full list of possibles appears on your checklist.
Participants should ideally overnight in Johannesburg on the night before the tour starts. We are happy to arrange this accommodation. Alternatively participants need to arrive on early morning flights the day the tour starts. Tour ends at King Shaka Airport near Durban on the last day of the tour in time for connecting flights to Johannesburg and onward transcontinental flights. Please check with us before booking any flights.