About Lawson's Safaris
Lawson's Birding, Wildlife and Custom Safaris started out as Lawson's Specialised Tours in 1990, founded by avid birder and nature enthusiast Peter Lawson.
Prior to launching the company, Peter was involved in the insurance business, which meant lots of time behind a desk and not enough time out birding. Taking a gamble on tourism, and bird tourism at that, at a time when international tourism to South Africa was virtually non-existent, Peter broke the bottle of bubbly on the hull of Lawson's on the 1st of September 1990 and pushed it into the water to see if it would float. Among his first international clients were Clive and Philippa Manvell, who to this day are still loyal Lawson's clients. In the days before the widespread use of email and the internet, and before the wealth of books and apps on birding spots, Peter had to get out there to find the stakeouts and hot spots for particular species. Many of these, first pioneered by Peter, are still used today, not only by Lawson's but by other companies as well.
The business gradually grew and in 1994 his daughter Mavourneen joined the company and she is now the major shareholder in the business. Peter's son Bruce, a well known figure in the guiding community, also joined the company for several stints, before finally settling in the field of guide training. With Bruce's final withdrawal from the company there was a gap for some new blood, and in 2007 Leon Marais joined the company.
In 2010 Peter Lawson finally retired from the business, and today Mavourneen and Leon run the business. They are ably assisted by Sue Ricketts as reservations officer and Nadine Jones tour consultant. Since Peter's pioneering days Lawson's have expanded operations to include not only birding trips but general wildlife trips as well, and are now running safaris in East Africa as well. Despite the growth Lawson's still retains that family-run, small business ethos, which our valued clients appreciate.
We're confident in saying that "you'll want to return to Africa with us time and time again!"
Meet the Team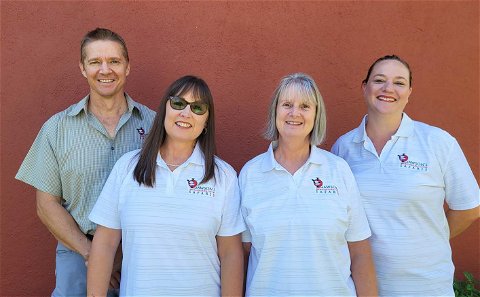 The Office Team
Office Team Members
From left: Leon Marais (Director, marketing manager & guide), Mavourneen Pearce (Director & CEO), Sue Ricketts (reservations), Nadine Jones (Tour Consultant).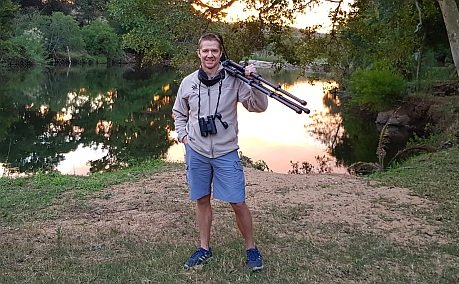 Leon Marais
Director / Marketing / Guide
Leon was born and raised in South Africa and is a THETA/FGASA (Level 3) and SKS National Birding Specialist Guide. He was introduced to the pleasures of bird-watching by his grandfather and has been looking at birds through binoculars as long as he can remember. After school he studied for a Postgraduate B Soc Sc Degree in Geography / Environmental Science at the University of Natal and then began his guiding career in the private lodge safari industry, spending around 6 years guiding in the Sabi Sands, Kapama Game Reserve and Addo Elephant National Park, where he developed a special fondness for African mammals and the predators in particular. After leaving the safari industry he spent time working in London and then as a camp counselor at a summer camp in the White Mountains of New Hampshire, USA, where he gave lessons on birding, tracking and bush craft and fly fishing, before doing an epic Amtrak train trip across the USA. Leon joined Lawson's as a freelance guide in September 2005 and then joined up full-time as a partner in the business in March 2007. He is also a widely-published freelance photo-journalist, writing about birding and travel in general, and is the current editor of BirdLife Lowveld's (formerly the Lowveld Bird Club) quarterly publication, The Hornbill. He enjoys mountain biking, DIY projects and gym, and lives in Nelspruit with his wife and two children.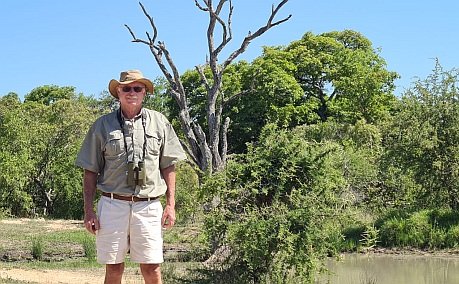 Bert Palthe
Guide
Bert is a long-standing registered South African Tourist Guide and has a wealth of experience, both in tourism and wildlife conservation. After qualifying as a specialist in Nature Conservation he went on to manage exclusive private game reserves in South Africa's Mpumalanga and Limpopo Provinces. Bert is now a full-time tour leader, having spent a number of years in the Western Cape but is now based in the Magaliesburg. He has a passionate interest in wildlife, birds and nature conservation in general and enjoys sharing his knowledge with others. He speaks fluent Dutch and is a favourite with our clients. He not only leads tours in South Africa but also Namibia, Zimbabwe, Zambia.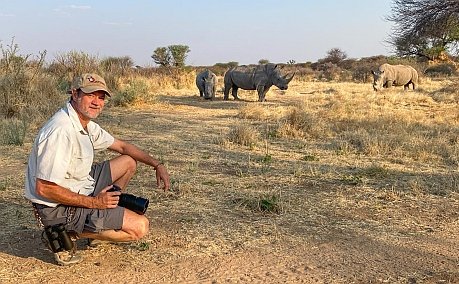 Gavin Sims
Guide
Gavin studied Architectural draughting at Pretoria Tech and worked for an Architect in South Africa and in Mozambique for a number of years. After attending various Nature conservation courses in the 90's he became a guide in 1998. His first tours were 3 week overland safaris in Botswana and South Africa. He did these trips for a few years then in 2008 he completed a Trails Course (Walking with Dangerous Game) which resulted in him spending a lot of time doing walking safaris in the Sabi Sands Game Reserve. He is a scuba diver, mountain climber and nature lover and his passion for birding grew out of guiding. He enjoys sharing his knowledge with others and now leads tours throughout South Africa full time.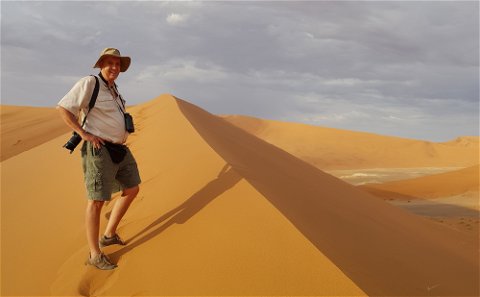 Jason Stewart
Guide
Jason Stewart is a guide and herpetologist living in White River, and owner of Perry's Bridge Reptile Park in Hazyview. During the latter part of his schooling and while studying at Pretoria Technicon, he worked as a temporary assistant to the curator of the Transvaal Snake Park on weekends and holidays. The five years there gave him his grounding in herpetology and reptile husbandry. The year after completing his Diploma in Nature conservation and 2 years military service he worked with a game capture unit for a once-off capture in Namibia and an overland safari company doing multi day trips into Botswana. Since then he has worked at Khamai Reptile Park and Croc River Reptile Park. Jason has also worked on a fish farm where he helped with induced spawning techniques, the construction of Otters Den lodge and as an adventure guide. This involved taking groups white water rafting down the Blyde River Canyon, nature walks and fishing. He also guided on the Sabie River in Hazyview. Other activities he was involved in were multi day nature hikes in the Drakensberg and abseiling. During this period he completed his B-Tech Degree in Nature Conservation. After leaving the adventure business at the end of 2007, he started "Reptiles Rock" doing educational talks with indigenous reptiles to various groups in Gauteng and Mpumalanga. Jason is involved with environmental work specializing in reptiles and amphibians doing baseline surveys and recommendations on their conservation. He is also active in guiding in the Kruger National Park and informative excursions into the Mpumalanga Drakensberg.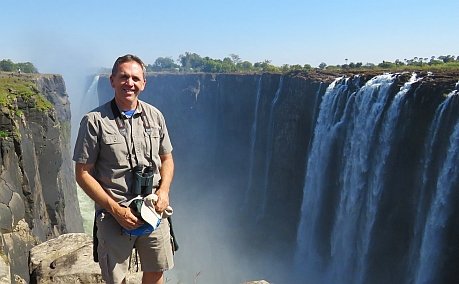 Casper Badenhorst
Guide
Casper was born in South Africa where he grew up near Dullstroom in a family with a deep appreciation for nature. He began birding from the age of 10 and quickly ticked up an impressive life list as he travelled all over Southern Africa with his family during school holidays. His career as a free-lance birding guide began first in the Limpopo province of South Africa where he lived near to the Taita Falcon nesting site, the Blyde River Canyon, the Kruger National Park and Magoebaskloof state forest. After he completed his guiding qualification, he free-lanced for several birding tour operators guiding birders through South Africa, Botswana, Zimbabwe and Namibia. Casper is married to a Guatemalan wife and has two beautiful children. They live in Hoedspruit, South Africa. He speaks Spanish, English and Afrikaans.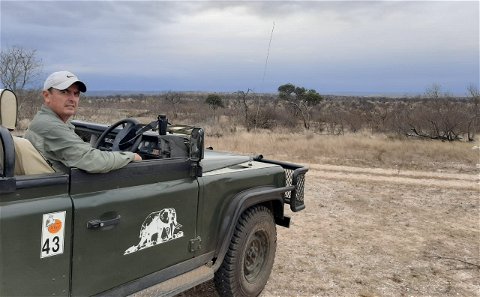 Nic Squires
Guide
Nic was born in Zimbabwe and grew up in Durban and now lives in White River, South Africa. He achieved a diploma in Nature Conservation and spent 12 years working in the area known as the Lowveld, which encompasses the Kruger National Park. Nine of these years were spent leading walking trails in the Kruger, which gave Nic an incredible amount of hands-on bush experience. It was during this time that he acquired an enviable birding knowledge, born out of being out in the field for days at a time. Nic is passionate about the Kruger Park, its birds especially. His personal list for the Park is 400 species – and has THETA / FGASA SKS Dangerous Animals and Birding qualifications. Nic has been a freelance guide for Lawson's for several years and is one of our leading guides when it comes to serious list-keepers.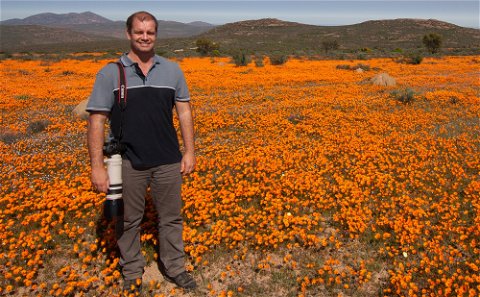 Matt Prophet
Guide
Matt Prophet's passion for birds and wildlife started at an early age where he grew up on Cape Town's beautiful Cape Peninsula. His love of wildlife developed naturally and after completing a degree in conservation pursued a career in conservation management. He is a qualified senior nature guide and holds accreditation to lead nature tours in all of South Africa's major biomes. He has worked in South Africa, Australia, Mozambique, Namibia, Zimbabwe, and Angola for organisations such as the Western Cape Nature Conservation Board, Peace Parks Foundation, Queensland Parks and Wildlife, and the Department of Biodiversity, Conservation and Attractions in Western Australia. His passion for birds has taken him across southern Africa, Australia as well as parts of India, North America and the United Kingdom. He travelled solo to Papua New Guinea in 2013 to photograph birds of paradise. Other remote destinations he has explored have included Angola, Cosmoledo Atoll in the Seychelles and Bassas da India in the Mozambique Channel.  His interest in wildlife photography has allowed him to capture rarely seen animal interactions. Matt currently lives in Cape Town, South Africa, where he leads birding and wildlife safaris as a full-time pursuit.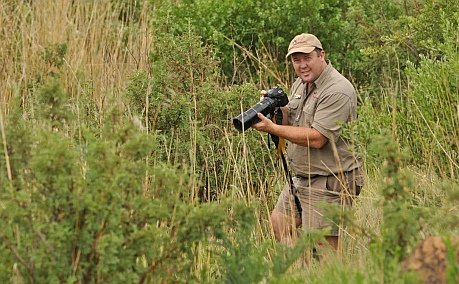 Toby Esplin
Guide
Spending his childhood years camping and working on cattle stations in Alice Springs, Australia, Toby has always had a passion for wildlife and the great outdoors. But it was only after his first visit to South Africa and the Kruger National Park in 2001 that his dream of pursuing a career in Nature Conservation and Education became a possibility. After many years of travelling to South Africa as a tourist, Toby made the decision to move permanently to South Africa in 2007 where he began working at a Cheetah conservation project. Working so closely with a variety of wild cat species while at the project gave him a fantastic opportunity to learn about their behaviours, their social bonding and the importance for them to grow up and be raised in a natural environment. After obtaining qualifications as a Nature Guide in 2008, Toby started guiding in the Kruger National Park both in Private Safari Lodges and as a Freelance Guide where he developed a keen interest in bird life. While Toby's main interest is birding, he also has a big passion for the more elusive species, spending much of his free time in search of harder to find mammals, dragonflies and butterflies.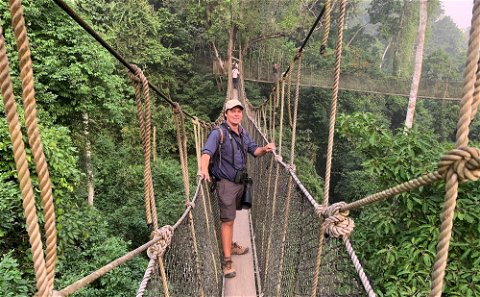 Marc Cronje
Guide
Marc was born and raised in South Africa. His keen interest in wildlife and birding comes from being brought up in the Johannesburg Zoo where his father was the curator of Primates and small cats. Marc often jokes and says he has been let out of his cage for the tours. Marc is based in Nelspruit, South Africa and spends most of his days in the Kruger National Park but leads tours across Southern Africa including Swaziland, Namibia and Botswana.  Marc has a Degree in Nature Conservation, and is a THEATA/FGASA Level 2 Guide and serves on the Birdlife Lowveld Committee. Marc has been a keen birdwatcher for a number of years and his interest in birding grew from being a Nature Guide for 6 years in Kruger and also across Southern Africa.  Marc is a keen wildlife photographer and enjoys sharing his passion for birding and wildlife with all who come to marvel at his wonderful office in Nature. Marc is actively involved in research projects and is continually adding data to the Second Southern African Bird Atlas project and is also involved in the monitoring of Wild Dogs within the Kruger National Park. He spends most of his days in the wild leading birding and wildlife tours across both Southern Africa and Africa including Swaziland, Namibia, Botswana, Zimbabwe, Zambia, Tanzania, Madagascar, Kenya, Uganda, Rwanda, Ghana and Ethiopia. He has also led bird watching tours to Spain, Costa Rica, India and Sri Lanka.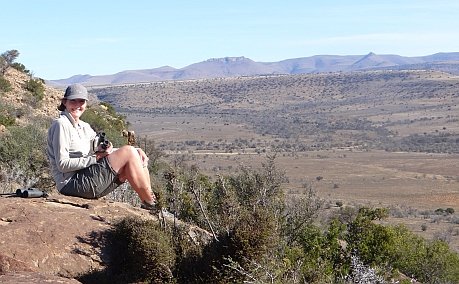 Kim Wright
Guide
Kim is specialist nature guide, based in Cape Town. She is passionate about the African bushveld, birds, mammals and the flora of the Cape. She studied Fine Art and has worked freelance as a wildlife illustrator and journalist. Kim also spent many years doing educational work, addressing schools on cetacean biology and conservation. She grew up in Johannesburg and visited Kruger Park and other national parks on a regular basis. Her favourite predators are Lions and Hyenas and she is particularly keen on raptors and smaller mammals, including bats. She does a lot of hiking and trail running in the Table Mountain National Park where she lives and takes pleasure in identifying the unique fynbos plants of the area. She also enjoys travelling in Africa and visiting new, unspoilt areas.
Carol-Anne Gillespie
Guide
Carol-Anne first qualified as a Kruger National Park safari guide in 1985 when she completed the Kruger Park Field Guide's course. Carol-Anne went on to work in the hospitality industry for many years, whilst travelling both in SA and abroad. For charity, she has walked 100kms of the Sahara Desert (twice); for adventure she hiked, cycled, kayaked and explored places such as the Lake District UK, Scotland, Islay, Cornwall, Italy, Paris and the likes. But her passion for Africa only intensified and brought her right back to the places she loves most, and the Kruger National Park in particular. "There is something addictive about Africa," she says. "It has a 'certain edge' to it...like dangerous animals, dust, heat, big warm rain, spectacular sunsets, and blue skies in winter. I love the smells and sounds of the wild, and camping under such beautiful starry skies..." In 2006 Carol-Anne successfully completed a safari guide's course with FGASA (Field Guides Association of South Africa), and continues to enjoy her time guiding in the Kruger. She also enjoys photography and conducts stargazing events.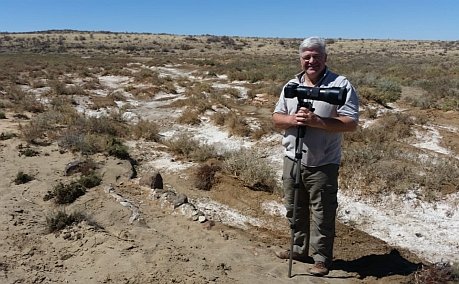 Rick Nuttall
Guide
Rick grew up in Grahamstown, in South Africa's Eastern Cape Province and has had a keen interest in birds from a very young age. He obtained BSc (Zoology and Botany) and MSc (Zoology) degrees from the University of Natal, Pietermaritzburg (now University of KwaZulu-Natal), with birds – and bird behaviour - always the main focus of his studies. Rick joined the National Museum in Bloemfontein as Ornithologist in 1991, undertaking research and overseeing the Museum's bird collection for ten years, before moving into a management role, first as Deputy Director and then as Director, a position he held until November 2017.
Rick is passionate about birds and birding and enjoys sharing his knowledge and experiences with others. He has led small group birding trips to various places in South Africa and Lesotho on occasion since 1993, and has also travelled widely in Southern Africa in search of birds and other wildlife. A keen amateur photographer and bird sound recordist, Rick's most recent interests include watching and photographing butterflies, dragonflies and damselflies; he regularly contributes photographs to the citizen science projects of the Virtual Museum hosted by the Fitzpatrick Institute at the University of Cape Town. As a freelance guide, Rick has recently co-led and led general wildlife and birding tours for Lawson's, with a special focus on butterflies.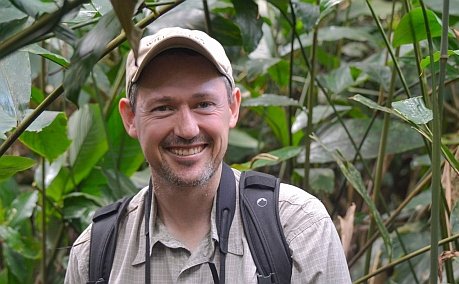 Martin Benadie
Guide
Martin is a fanatical birder with a wide-ranging birding itch. Born and raised in Zimbabwe, his keen interest in birds began at a young age sparking a life-long fascination in all things feathered. After graduating from University of Johannesburg with an Honours in Finance - where his dissertation focused on the economic and social spin-offs of avitourism of course - Martin decided to rather pursue a career in the natural world. Based in Cape Town, he worked as a specialist guide for several bird tour companies, including being a Lawson's stalwart guide for many years, before joining Wilderness Safaris in 2007 and relocating to Johannesburg. His position there has been ever-evolving and an interesting ride. He still guides several birding trips each year to varied destinations ranging from India to Malawi, and Namibia to Mozambique. His goal is to see as many African bird species in his lifetime as he can! In a southern African context he is a qualified DEAT/FGASA Level 3 and SKS Birding Specialist Guide. He is also seen as a competent African birder amongst his peers and now has his sights set on mastering Asian avifauna. Martin also ably hosts photographic safaris throughout the Southern African region. As an adjunct to all the guiding he has been an aspiring freelance writer and photographer with articles and images featured in varied publications. When out learning and observing as much about the natural world as he can, and helping to conserve it through awareness and education, is when Martin is at his happiest. Raising a daughter takes up most of his spare time as does chasing bird rarities across the sub-region, wine collecting, mastering Adobe software (Photoshop and Lightroom) and cultivating indigenous plants in his backyard. He is married to Carien, who is pursuing a career in IT.