Western Cape Voyager Tour Trip Report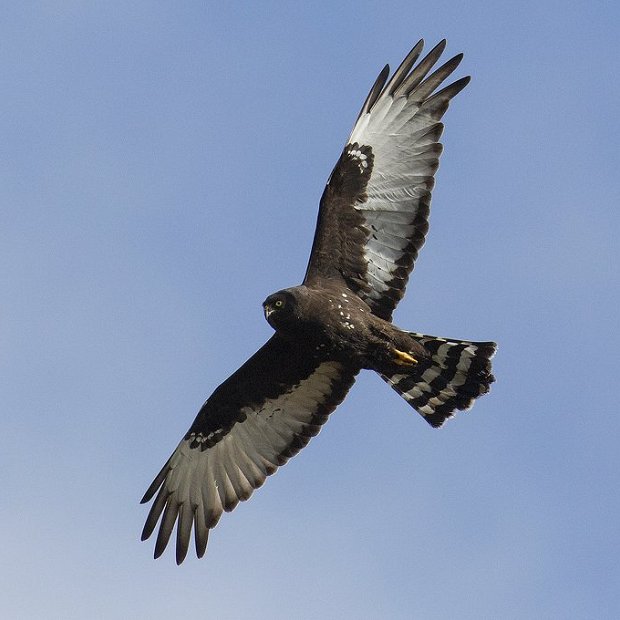 Safari greetings!
This month we ran a Western Cape Voyager tour for two clients from Washington, USA, as part of an almost month-long sojourn in South Africa. And what a great place to start! The Western Cape is about as un-African as it gets without leaving the continent. Indeed, the scenery and landscapes are definitely not what one thinks of when thinking about Africa! But it's an incredibly beautiful part of the world, particularly at this time of the year, the austral spring, when wild flower displays make the vistas truly spectacular in some places. Indeed, this action-packed tour is also one of the most cost-effective, offering a whole lot of bang for your buck!
Birding Safari Trip Report:
Itinerary:
This tour itinerary includes time in Simon's Town on the Cape Peninsula, from which we visit Boulder's Beach, Kirstenbosch Gardens (a fantastic bird photography venue), Cape Point, Strandfontein Water Works, the Stony Point Penguin Colony and Rooi Els, the stakeout for the endemic Cape Rockjumper. Then we head east to Swellendam, the country's third oldest town, which we use as a base to explore Bontebok National Park and De Hoop Nature Reserve. From there we circle inland a bit to Ceres, with a day visit into the arid Tankwa Karoo as the main activity, and from there we have a last stop at Langebaan, on the edge of West Coast National Park.
The 'stock' itinerary is 8 nights / 9 days long, but one can easily add a night or two (which is essential if a pelagic trip is included).
Weather:
While September is typically the prime month to be in the Cape, when the flowers are showing and the birds are active and breeding, there's always a gamble with the weather - and that's true of any time of the year (the traditional winter rainy season seems to be becoming less distinct over time, and there's always a chance of the notorious winds picking up). We were incredibly lucky on this trip however, with a little bit of inclement weather over the first few days (but not bad enough to disrupt our activities in any major way), which then cleared to give us 5 glorious days of sun and no wind, followed by a morning of rain as we made our way to the airport - talk about good timing!
Places visited:
The Cape Peninsula:
On this tour we had a total of four nights in Simon's Town, based at Whaleview Manor, offering stunning views across False Bay from our rooms. The first night was basically just to settle in, and on our first full day we spent most of our time at Kirstenbosch Gardens. This was a photographic tour, and the gardens delivered generously - time spent staking out the flowering Leucospermums and Proteas got us some great Southern Double-collared Sunbird and Cape Sugarbird shots, among others. From there we took the scenic route back to Simon's Town, via the tern roost at Kommetjie, Misty Cliffs and Scarborough.
On our second day we headed out to Strandfontein, only to find that it was close due to a recent sewage spill. A bit of a blow, but we decided to push on to Rooi Els to look for Cape Rockjumper. Unfortunately, as we arrived, the rain came down, and we had to come up with Plan C. So we carried on to Betty's Bay and the Stony Point Penguin colony. Fortunately the sun came out again and we had a terrific hour or so watching Penguins, and all four of the marine Cormorant species in one location. We then had a pleasant lunch at the cafe before giving the Rockjumpers another bash, but without luck (they tend to dissapear in the afternoons!).
On our last day on the Peninsula we had a wonderful day at Cape Point, with great birds, some mammals (including a view of the elusive Caracal) and breathtaking scenery filling out the day.
Swellendam and the Agulhas Plain:
Leaving the Peninsula on an absolutely stunning day we had a third attempt at the Rockjumpers, and managed to find them, but unfortunately they never came quite close enough for photographs. We then drove to Swellendam via Hermanus, where we had lunch and saw our first Southern Right Whales.
On our full day we headed out early, making our way down to De Hoop Nature Reserve. It wasn't just about the destination though, and we had some of the best birding in the agricultural lands between Swellendam and the reserve, seeing species such as Cape Clapper Lark, Agulhas Long-billed Lark, Large-billed Lark, Blue Crane, Capped Wheatear, Bokmakierie, Karoo Scrub Robin, Cape Teal and many others. The reserve was splendid, as usual, with plenty of birds and mammals to keep us occupied, including some great Whale-watching at Koppie Alleen.
Ceres and the Tankwa Karoo:
We started off with a visit to Bontebok National Park, which delivered some great views of the endemic Black Harrier, among other birds and mammals, and then we made our way to Robertson, doing some back-road birding and flower viewing en-route, and arriving in Ceres for some time to relax before dinner. On our full day we departed early, heading over the Koue-Bokkeveld Mountains and into the arid Tankwa Karoo region. We stopped for a picnic at the Katbbakies picnic site, then had some great cappuccinos at the somewhat eccentric Tankwa Padstal (road-side stall), and then carried on, seeing some great flower displays, and birds such as Karoo Eremomela, Black-eared Sparrowlark, Mountain Wheatear, Southern Pale Chanting Goshawk, Karoo and Tractrac Chats, Lark-like Bunting, Fairy Flycatcher and Verreaux's Eagle, among others.
West Coast National Park:
Leaving Ceres early, we made our way to West Coast National Park for the day - we only had one day there, so we made the most of it. We first checked out the bird hide at Abrahamskraal, but with all the water around it wasn't too productive, so we headed on to the Postberg Wild Flower section of the park, which is only open during the 'flower season'. And this season has been one of the best in recent times, with incredible colours on show at every turn, the flowers definitely stealing the show! Notable birds seen included Black Harrier, Southern Black Korhaan, Cape Weaver, Greater and Lesser Flamingos, African Oystercatcher, White-backed Mousebird and many others. From there we headed back to the airport for the end of the Cape leg, but there was still a lot to look forward to for Jo and Maggie, who still had Zimanga in KwaZulu-Natal, the Kruger National Park and Sabi Sand Game Reserve to look forward to...