Greater Kruger Discoverer Trip Report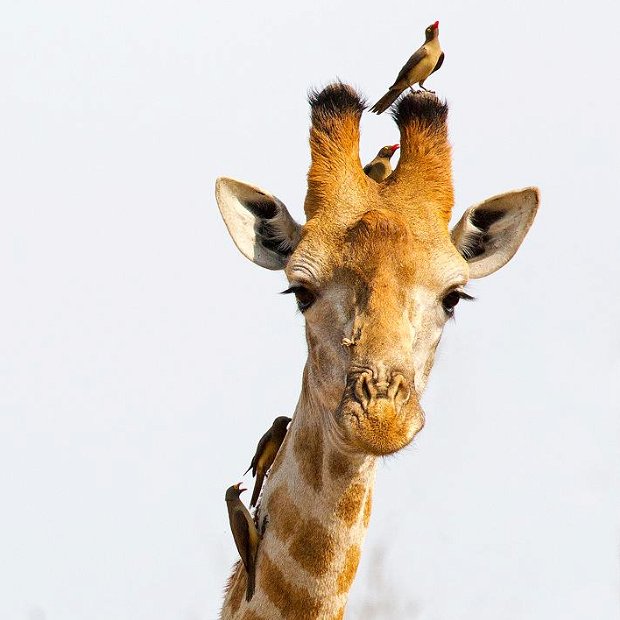 August's Greater Kruger Discoverer Safari Trip Report.
After close to a year and a half of inactivity due to the Covid-19 pandemic, it was time to roll out the safari vehicle as our six clients from the USA arrived in South Africa. We had started chatting with them in April, discussing exactly what they wanted from their experience, and eventually settling on a Greater Kruger Discoverer safari for 6 people, three of whom were keen photographers. Four months later we met them at AfricaSky Guest House in Johannesburg at the start of what was to prove to be an incredible 12 day experience...
Birding & Wildlife Safari Trip report:
Safari Itinerary:
Our itinerary included two nights in Johannesburg to settle in, and it's always a good idea to have time to recover from the long journey, especially when coming from the USA. We then had a night at the Blyde River Canyon, which offers the chance for some fantastic landscapes and scenery, and an opportunity to see a bit more of the region besides the savanna habitat of the Kruger.
From there we made our way to the Kruger National Park, entering at Phalaborwa Gate and then making our way to Olifants Rest Camp for two nights. Olifants is a great camp, offering some of the best views in the whole park.
From there we made our way southwards to Satara for two nights, always one of our favorite camps, and then we had two nights at Skukuza to finish off the Kruger leg of the tour.
After the Kruger they had four nights at Idube Game Lodge in the Sabi Sand Game Reserve, as a 'cherry-on-the-top' experience.
This Kruger / Sabi Sands combination itinerary is one we do often, and we (and the clients) find that the combination of the two different experiences works very well indeed. For more insight check out our YouTube video Kruger National Park vs. Sabi Sand Game Reserve.
Weather:
Although August to the end of October is generally very dry in the Greater Kruger region, the weather itself is variable, changing dramatically in a short period of time as cold fronts move through. So one can go from sunny and hot one day, to cold and cloudy the next. These cold snaps usually persist for 2 - 3 days, before the weather improves again, only to change again as the next front arrives. So out first three days were fine and warm, with a change coming on the full day at Olifants, and then we experienced some cold, windy days while at Satara, and by the time we got to Skukuza it had improved again, and it held through their stay at Idube.
Places visited and daily notes:
Blyde River Canyon:
So we started off at 08h00 at AfricaSky Guest House in Johannesburg, a great place to relax before the safari proper begins. We loaded up the van and then had a morning on the road, which gave the group a chance to see some of the South African countryside, and to learn more about the land form their guide, Leon Marais. Our route took us east from Johannesburg along the main N4 route, and just before Nelspruit we turned north through Sabie and Graskop on the Panorama Route to the Blyde River Canyon. After arriving at unpacking we made our way up to the canyon viewpoint, which affords stunning views of the canyon and the 'Three Rondavels' rock formations, looking fantastic in the late afternoon light.
Olifants Rest Camp:
The next morning we had a walk along the Kadisi Trail to see the stunning tufa waterfall, followed by breakfast and departure for the Kruger, stopping off to buy some curios on the Abel Erasmus Pass on the way. At Phalaborwa Gate we swapped over to our open-sided safari vehicle, did the check in and then began the trek to Olifants. Of course, the first few hours are filled with excitement as everything seen is basically new, so we had some slow going as we encountered Kruger's ample birds and wildlife, seeing and photographing animals such as Giraffe, Impala, Elephant, Buffalo, Kudu and Hippo, and common birds such as Lilac-breasted Roller, Red-billed and Yellow-billed Hornbills, Swainson's Spurfowl, Red-billed Oxpecker, various Spurfowls, Starlings, Shrikes etc. 
We arrived in camp in the late afternoon to settle in before dinner on the deck overlooking the river, on a glorious evening (as is typical, when the weather is at its best it's about to change!). The next morning we met up for coffee before we headed out on a morning drive, which took us down the tar road to Ngotso Waterhole and then back via the low-level bridge over the Olifants River. Unfortunately the big predators eluded us, and we arrived in camp for a late breakfast, followed by a rest and then an afternoon drive - the typical Kruger routine. We bagged two Lionesses in the bed of the Olifants River, who were given away by a herd of Common Waterbuck all staring in the same direction, but it was the thousands of bats streaming out into the sky from their roosts under the bridge that was the highlight of the afternoon.
Satara Rest Camp:
On our last morning at Olifants we had another short drive before breakfast, before packing and then taking a slow drive down to Satara, our base for the next two nights. The weather had seemed to be improving as we arrived, but then turned again and for the next couple of days was cold and windy. Nevertheless, on our morning drive from Satara we had an incredible encounter with a large group of Spotted Hyenas gathered at what we later learned was an Elephant carcass (we couldn't see what they were feeding on), but there must have been over 30 of them, accompanied by Black-backed Jackals and a large number of Vultures (White-backed, Lappet-faced, Hooded and White-headed Vultures). In the afternoon we had another highlight, this time a large pack of Painted Dogs, with around eight puppies. It was a cold, windy afternoon, and when we arrived they were hunkered down out of the wind, not showing very well at all, so we decided to drive on for a bit and return a bit later. And we timed it perfectly, getting back just before they got up and began socializing before setting off on the hunt. Talk about an exhilarating experience!
Skukuza Rest Camp:
The following morning we made our way down to Skukuza, situated on the southern bank of the Sabie River, once again arriving in time to settle in before an afternoon drive. On our full day we had a long morning run, heading all the way down river to Lower Sabie Rest Camp for a late breakfast. It was a great morning, producing two Leopard sightings (both resting in trees), Lions (including 6 females with cubs), plus all the usual wonders - Elephants, Buffalo, Giraffe, Zebra, Wildebeest, Kudu, Bushbuck, Nyala, Steenbuck and a plethora of bird species. 
Idube Game Reserve:
After Skukuza we dropped the group off at Idube Game Reserve in the Sabi Sand Game Reserve, a large, private reserve that shares an unfenced boundary with the Kruger National Park, part of what is known as the Greater Kruger National Park. Unfortunately we weren't with them for the four night stay at Idube, as they were in the hands of the lodge guides and staff, but by all accounts they had an amazing time, and had some amazing sightings (as expected!). See some of the photos generously supplied by Donna Gottschalk.
And here are a few photographs from this awesome safari: