Birding by boat in Southern Africa
Birding by Boat in Southern Africa.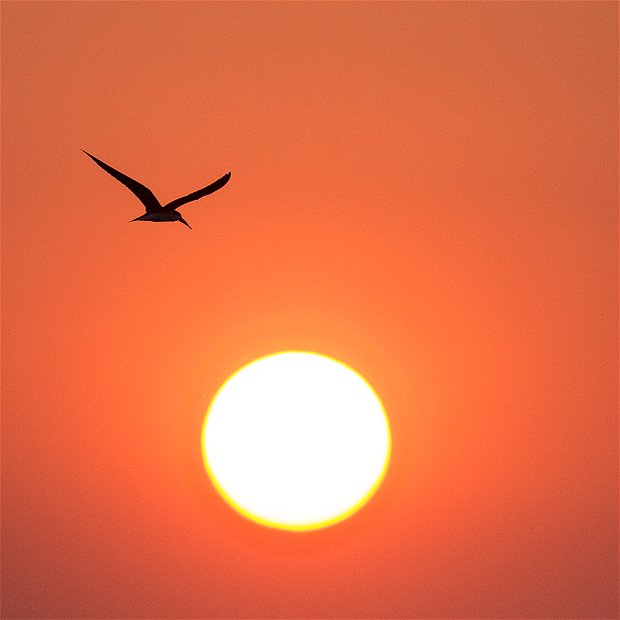 It's always more fun on the water... birding, that is. In Southern Africa birding is usually done by foot or car - car being the most used method generally, especially in national parks where there are certain creatures that can make you very glad that your medical cover is up to date. In open savanna habitat the car has certain advantages - it acts a bit like a mobile hide (or 'blind' of you are American), and also allows you to cover more distance, upping your bird daily bird count. But sitting in a car for long periods is not ideal either, and where possible, birding by boat offers a fresh perspective. Read more about the various boat trips we do on our 'Windhoek to Victoria Falls' itinerary....
Birding By Boat:
On this cracking itinerary, which begins in Windhoek, capital city of Namibia, and ends in Victoria Falls some 3500 km later, we usually schedule seven boat trips, though one could easily up that to eight by adding in the Mola Mola boat cruise at Walvis Bay. We start on the Okavango in Botswana...
The Okavango River, Botswana.
On the standard tour we start our boat-based birding in on the Okavango River near Shakawe in Botswana. The excitement kicks in quickly as new species start to appear. And the great thing about birding from a boat is the ability to move around a bit, depending on the size of the boat of course, and to shoot in almost any direction. These boat trips are dedicated birding trips for our groups only - so no non-birders getting in the way! So when you come across your first colony of African Skimmers - beautiful tern-like birds that feed by trailing the lower beak through the water, snapping up small fish etc - you are bound to take a lot of photographs! Then there are roosting areas for various Herons and Ibises; African Jacanas trotting across the lily pads; the ever-present African Fish Eagle staking out the river from a dead tree; African Openbills - strange birds belonging to the Stork family - feeding on molluscs in shallow water; and regional specials such as Greater Swamp Warbler, Coppery-tailed Coucal and Chirping Cisticola hanging out in the Papyrus and reed beds; and with any luck a Pel's Fishing Owl on a day time roost in a large Mahogany or Jackalberry tree; or a White-backed Night Heron roosting in a riverside thicket. And don't forget the incredible sunsets and sunrises seen from water level... Here we have three boat trips, two afternoon and one long morning trip, though on our Botswana: Water & Wilderness itinerary we even spend two nights on a houseboat on the river, which is an amazing experience. 
The Kavango River, Namibia.
Moving on from the Okavango Panhandle we have another night on the same river, but in Namibia where it is called the Kavango River, but without boat trips, though the lodge is set on the river bank so the riparian theme continues (watching African Skimmers skimming from the deck of Shametu Lodge at sunset is just breathtaking). And of course a boat trip is an option, with exposed rocks (during the dry season) holding Rock Praticoles between September and December.
The Zambezi River, Namibia.
From there we have two nights on the mighty Zambezi, the fourth longest river in Africa, near Katima Mulilo in Namibia. And again we have three boat trips, though two are just 'sunset cruises', though most participants are quite happy to look at pretty birds, even if they don't know what they are! The morning cruise though is a dedicated birding outing, where we scour the banks for species such as African Skimmer (hard to get enough of those birds!), Malachite, Giant and Pied Kingfishers, a range of Herons, Egrets and Storks, African Fish Eagle, Western Osprey (Western and Eastern Ospreys have now been lumped, so we can now refer to it simply as Osprey), Water Thick-knee, the massive Coppery-tailed Coucal, Blacksmith, Long-toed and White-crowned Lapwings, Little, White-fronted and Southern Carmine Bee-eaters, and of course plenty of Hippo's and Crocodiles. Going back to the Southern Carmine Bee-eaters, there's a famous breeding colony here, that is really something to behold. Thousands of pairs of these bright scarlet and blue birds nest in the soft sand a short distance from the southern bank of the river, and this is definitely a 'birding bucket list' experience. Seeing and hearing 20 000+ Southern Carmine Bee-eaters swirling around you as they prepare to roost for the night is an unbelievable experience.
The Zambezi River, Zimbabwe.
Moving on, our final stop is Victoria Falls in Zimbabwe, where the Zambezi tumbles over into a chasm in the basalt in what is the world's largest curtain of falling water, known locally as Mosi-au-Tunya, the 'smoke that thunders', in reference to the spray cloud thrown up by the falling water that is visible from miles around. On our full day here the pre-dawn sees us boarding the Kalunda breakfast boat trip, the final boat-based birding experience on the itinerary. And it's a real highlight! The sunrise on the river can be seriously memorable. The river banks are closeted in dense vegetation that hangs over the water, making for ideal habitat for the elusive African Finfoot, and one can expect multiple sightings of this usually elusive species. Malachite Kingfishers are everywhere and allow close approach - be careful, otherwise you'll end up with thousands of photos of these colorful little birds! On our last trip we had cracking close-up views of an African Openbill which had just fished two large snails off the bottom, making for yet more great photo opportunities. Rock Pratincoles are common in the late dry season, when there are lots of exposed rocks. On the river banks one can spot a range of savanna birds, from Shrikes and Hornbills to Starlings, Bush Shrikes and Parrots. And while you're watching birds you can sip hot coffee and enjoy a lovely continental breakfast - talk about a fitting end to a fantastic tour.
Walvis Bay, Namibia.
And, for a bit of a marine boating experience one could always add in a Mola Mola boat cruise at Walvis Bay - this one takes you out into the harbour to see the oyster farms, Cape Fur Seals and the endemic Heaviside's Dolphins, while birds to see include Great White Pelicans at very close quarters (perhaps even sitting right next to you like an extra passenger), large numbers of different Tern species (Damara Tern being the highlight) around Pelican Point, and even a few pelagic species such as Cape Petrel if the weather allows the skipper to take the boat out of the harbour and into the open sea. And then you are served with Champagne and fresh oysters for lunch on the way back to the docks! So it's pretty awesome, and adds yet another 'birding by boat' experience to this absolutely splendid itinerary.