The art of the custom safari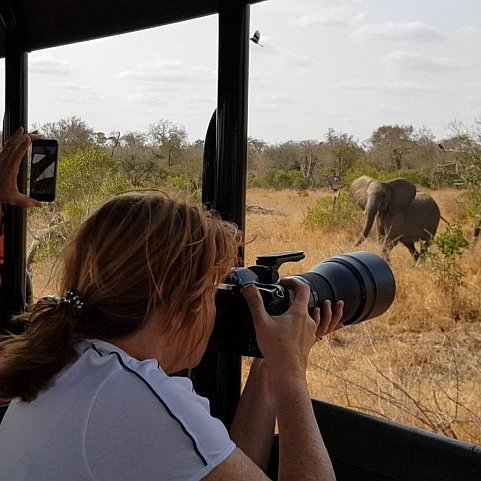 Let's face it, going on a safari in a big group is just not the way to do it. Small group tours are the hallmark of every good birding and wildlife tour operator out there, but if you really want exclusivity and flexibility, a custom safari is the way to go.
And here at Lawson's we are specialists in the art of the custom safari…
Our small-group tours and safaris have their advantages – price is a major advantage, as they are generally more cost-effective, with the fixed costs divided among a number of people; plus they offer a chance to spend time with like-minded travellers, and who knows, you may even form long-term relationships with people you meet on a small-group safari.
Designed for you.
But custom safaris, also referred to as private, tailor-made or bespoke safaris, offer exclusivity and flexibility that just can't be found on a set-departure type tour. A Lawson's custom safari is designed around your needs and wants – want to see a particular species? Do you want to visit a particular destination? Just let us know and we'll design the itinerary around your requirements. And if you don't know exactly where you want to go or what you want to see, then let us make some suggestions!
Take it at your pace.
And when you're actually on your custom safari trip, you'll get to discuss the daily program with your dedicated guide and play it out as you want to: some folks like to do a morning activity and then rest for the day; other folks want to head out early and stay out all day – on a custom tour you get to do it exactly how you want to do it! And if it's a first safari experience and you don't really know how you want to take it, then let our experienced guides offer suggestions. And for keen photographers a custom safari really makes sense, as you don't have to worry about other people and are just able to concentrate on getting the shots.
Get off the 'beaten track'. 
In terms of destinations, we can only cover so many on our set-departure tours, meaning that a custom safari can take you to destinations that are well off the 'beaten track'. Some of the destinations we've included on our custom safaris that we don't cover on our set-tours include the Central Kalahari, Mabuasehube and Mashatu Game Reserves and the Okavango Delta in Botswana; southern Namibia; the Garden Route, Madikwe Game Reserve and Kgalagadi Transfrontier Park in South Africa; Zimbabwe, Zambia and Uganda – just for a few ideas!
Special interests.
And we also cater for special interests on our custom safaris. We've done some epic battlefields tours, covering sites of the Anglo-Boer and Anglo-Zulu Wars, Lepidoptera (Butteflies / Moths) and Odonata (Drafonflies / Damselflies) tours and dedicated walking safaris.  
Custom safaris for couples are very popular, but we also range them for families and groups of friends, club members etc.  
So, do you think a custom safari tour is what you want? Head over to our custom safaris page to find out more!