Safari Packing: Pack like a Pro!
Safari packing.
Posted by Leon on Tue August 3, 2021 in
Advice.
.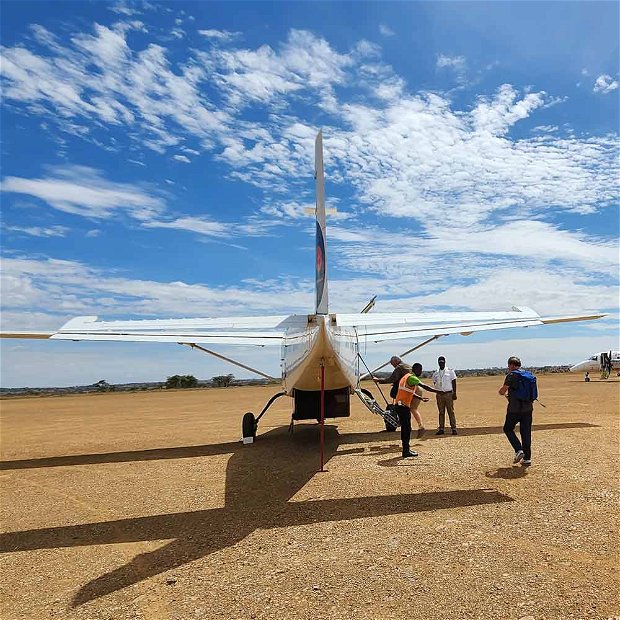 Safari tour packing: a guide's guide to packing for your safari:
Who knows more about packing for a safari tour than a safari guide? Exactly. Check out our article by Leon Marais about packing for your upcoming safari trip.

What are my safari packing essentials?
Hat, sunglasses, sunscreen, phone and charger, binoculars and camera, wallet and passport. I could conceivably still guide a successful safari with only these items! Though some clothes would also be useful, I guess…
More about your phone – bird apps are handy; use your camera for landscape / people shots. Smartphone photo tip: set up your phone with 'quick launch' of the camera via a side button, and disable your code access while on safari. Often you'll be driving along and you see a landscape you want to shoot, but you'll miss it if you aren't quick. And have shutter release via a side button, so you can shoot one-handed.
There's generally good Wi-Fi coverage at most safari lodges – but don't spend all of your down-time with your head buried in your phone! Look up and enjoy the birds, environment and lodge ambiance. But do download the Wetu Travel Key App so you can have your Lawson's Safaris digital itinerary with you all the time!
What about chargers & electrical outlets?
South Africa – large 3-pin, type M ('Universal' adapters don't fit type D & M!). Type C (2-pin) & N (small 3-pin) common as well, most guest houses etc will have wall sockets or adapter taking all 3 types. Check out this site for more info.
Namibia – type M and D.
Botswana – type G (flat 3-pin), D & M.  
Kenya – type G.
Tanzania - type D & G.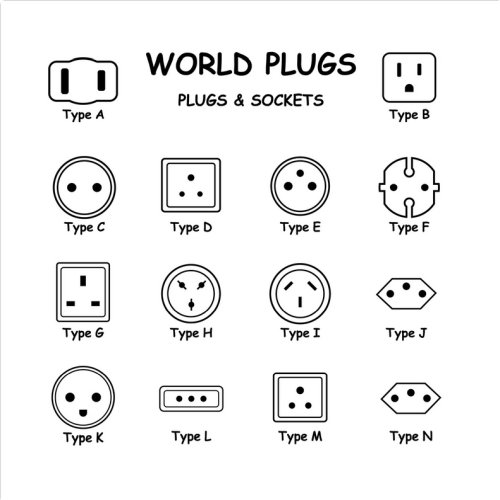 Most safaris have electricity availability throughout, but certain safaris, such as mobile camping safaris, and the odd remote destination, may not have electricity provision in your room (though they usually have a central 'public' charging station), so in such cases you can bring a mobile power unit. But for most safaris this is not necessary.
And clothing?
Don't overpack! A common post-tour comment from clients is that they brought too much luggage!
Safaris with charter flights may limit one to 15-20kg including hand baggage and camera gear, using soft bags only. These rules are strict! So, don't assume they'll give you some wriggle room. For a safari tour without charter flights you have more leeway with luggage, but it's still advisable to limit your luggage to one main bag and one carry-on. Everyone on the tour takes an immediate dislike to the person hauling way too much baggage out of the arrival gate (as does the guide!).
Light, cotton clothes work best for a safari. It's probably going to be warm to hot during the day on most typical safaris, so clothes that breathe a bit and aren't too tight are advisable. No jeans and black shirts! You can self-wash or use laundry facilities – if it's hot and dry = quick drying, so no need to bring more than about 4 complete sets.
You can wear shorts during the day in most destination, if your legs allow for it! Long sleeve shirts protect against the sun and possible insect bites.
Do pack a fleece and / or windbreaker. Your warm gear requirement will depend on your specific safari – in Namibia in October you won't need much at all, but on a Kruger safari in winter you definitely will (and probably more than you realize). Open vehicles = wind chill factor. So, speak to your safari consultant for specifics. Don't assume it's always hot on a safari!
At night we recommend closed shoes and socks (despite all the locals 'braiing' - that's barbequing to you - in their shortest shorts only!), as the ankles are prime target for mosquitos, plus there is a chance of scorpions etc on the ground.
Day time footwear:
One can wear sandals (or 'thongs' as the Australians call them) on safari - just not with socks, bitte! Otherwise, a light low-cut walking shoe is a good option, or even comfortable trainers. You don't need proper hiking boots unless your tour includes a specific hiking activity. Many guides are Harry-casual about footwear (there's even one guy I know who hasn't worn shoes in years), but I'm a firm believer in closed shoes. It takes just one bit of bad luck with a 3-inch long Acacia thorn or an angry Parabuthus Scorpion to ruin your day, and maybe your trip… 
Going back to insect bites:
For the most part, in my experience, people are expecting far worse in terms of biting insects than what is usually the case on safari (try New England in July!). There's the odd place that is for some reason inundated with mosquitos, but for the most part they aren't that prevalent, even in places like the Kruger National Park. Tsetse Fly though can be a problem though in certain locations and seasons, such as parts of Zambia and Tanzania in summer (avoid wearing black, blue and bright colors in Tsetse fly areas).
In terms of 'mozzies', I'm not going to talk about anti-malarial medication, but prevention goes a long way, so I always wear closed shoes and socks after dark, and use a repellent spray such as Peaceful Sleep, spraying every evening before dinner and in the mornings before I go out. I often have a chuckle to myself, as I carry spray-on sunscreen which I apply through the day, and the pax on my vehicle see this and think I'm repeatedly dosing with insect repellent, so they then rummage in their bags and start reapplying it all through the day, a cloud of DEET hanging behind the vehicle. Daytime application is generally unnecessary (the small, harmless 'sweat flies' that may buzz around you during the day seem to ignore all forms of insect repellent anyway).
Then a few other safari packing basics:
Torch / flashlight – a good LED torch doesn't cost a lot, and it's essential for walking around at night. Don't bring your old torch you've had for 20 years and which casts out a vague yellow glow – get a good one, you can even use it for a bit of night spotting around the rooms in certain places where you can do that safely.
Clear safety glasses for open vehicle drives – to protect against dust, wind etc; you're either going to look like an idiot or a seasoned pro, but either way you save your eyes from extra strain. Or maybe even save an eye from an incoming Giant Dungbeetle who's missed his last few optometrist appointments…. 
Multi-plug, for charging multiple devices – some places were built in the days before you needed to charge a hundred personal devices every day, so wall sockets in the room can be few and far between.
Quick dry towel – I carry my own towel, to try and save water – if I visit 6 places on a tour, I only use 1 towel, instead of six towels, saving on water and washing powder, which is especially important as much of Africa is arid. Furthermore, please do your bit to save on water and electricity – you really don't need to shower twice a day.
A final packing tip:
Discipline! What does discipline have to do with packing? Apart from keeping luggage to a minimum, it's about everything having a home in your bag. Find the best place to keep things, and once you've found the best place for an item, stick with it! If your sunscreen goes in this or that pocket, then be religious about putting it back in the same place every time. That way you always know where it is and don't hit a flat spin looking for things when the next activity is about to begin. And one more thing – if you use something, like the phone charger, pack it away immediately after use. That way there's less chance of leaving things behind in the room when you move on. I guarantee you that on a group tour someone is going to leave a charger behind, just make sure it's not you…
For safari packing lists and more packing advice see our Safari Store partners – and it's a great place to buy items for your upcoming safari.
Happy packing and happier travels! 
Basic Safari Packing List:
Essentials:
* Passport
* Vaccination Certificates if needed
* Copies of passport (photocopies and scans on phone)
* Cash
* Credit Card (approved for use in different country).
* Travel Insurance paperwork
* Binoculars (muy importante!)
* Camera gear
Luggage:
* Soft main bag is preferable, and essential on safaris with small aircraft local flights ('charters'). One per person.
* Limit weight of main bags to 20 kg for safaris without charter flights, and max 15 kg for those with charter   flights.
* Small 'day pack' for personal goods.
Clothing:
* Avoid bringing too much!
* 2 - 3 pairs of shorts.
* 2 - 3 pairs of longs if you prefer to wear longs during the day.
* 1 pair of longs for evenings.
* 3 - 5 shirts, as preferred.
* Underwear, socks, sleepwear.
* Light rain coat.
* Fleece.
* Scarf, gloves, woolly hat for winter safaris (plus extra warm jacket).
* Day shoes, and perhaps a pair of sandals.
* Hat & sunglasses.
* Spare reading / prescription glasses.
Personal things:
* Sun block.
* Insect repellent.
* Medications (leave in original packaging so it's easy to see what has been taken in case of an emergency).
* Basic 'first aid': plasters, sterile syringes, antihistamine creams, Imodium, pain killers etc.
* Toiletries (ladies, you can forgo the makeup while on safari!).
* Quick dry towel if you want to cut down on the number of towels washed.
* Books / Kindle
* Torch / Flashlight / Headlamp
* Alarm clock (most people use their phones).
* Phone chargers.
* Plug converter / adapter for specific country visited (see above). 
* Ear plugs (noise levels on small planes can be quite high).